Company profile
Our company began in 1990 with Theo Laggner …
Services
We provide many types of services in construction …
Gallery / Portfolio
Have a view of our previous projects …
SERVICES WE OFFER
We Are Well Known For The Following Services
OUR SLOGAN
Building Tomorrows Heritage™
815
Local Projects Completed
Over 815 local projects completed in the past 32 years
TESTIMONIALS
We care about your opinion
We had an extension added to the back of our house, increasing the size of our kitchen and providing us with a small rumpus room. We were pleased to contact Laggner Constructions and found from beginning to end that the service was of a high quality.
Steve Laggner has excellent project management skills and we were always informed when the next stage of building would commence. If Steve said tradesmen would be arriving the next day, then they did. He and his tradespeople were reliable, courteous and produced good quality work. I felt very comfortable having Steve, and his tradespeople in my home while the renovations took place.
They fulfilled all the requirements of the contract, and were very approachable for changes, additions and amendments that we initiated. Documentation was handled professionally and thoroughly. They left the site clean and made the last minute rectifications in a timely and pleasant manner. We have no trouble recommending Laggner Constructions.
Tim and Melissa - Latham, ACT
We are happy to recommend Laggner Constructions. They built a large extension to our house in Macquarie, including bedroom, kitchenette, ensuite, garage, deck and stairs, and requiring drainage and concreting works as well.
We've had quite a lot of contact with Steve Laggner and with his father and brother, who work with him. He manages the project very well, gives detailed answers to detailed emails, efficiently keeps track of variations, is honest, easy to get on with, does good carpentry work and uses good subcontractors. He has been flexible about our use of particular suppliers where we have researched and purchased our own selections of flooring, tanks, solar hot water, etc.
Several other unassociated contractors who have come onto the site for landscaping quotes, etc, have spontaneously commented that they can see our builder takes pride in his work.
John & Anne - Macquarie, ACT
Just had Steve and his team at our clinic doing an extension to one of our rooms. The room looks great. Steve was very flexible with what I wanted and I made some last minutes changes with no hassles. He takes great pride in his work and is maticulous in checking all the details so that construction can continue without a hick up . Thank you Steve
Ben - Turner ACT
INTRODUCING OUR TEAM
Expert Team Members will be ready for you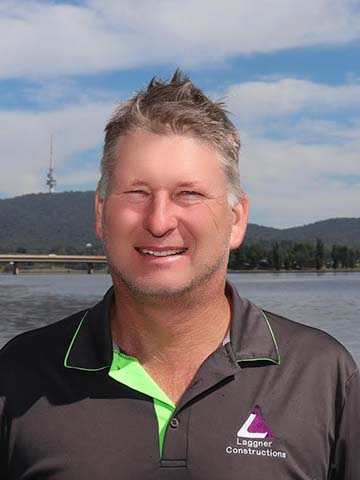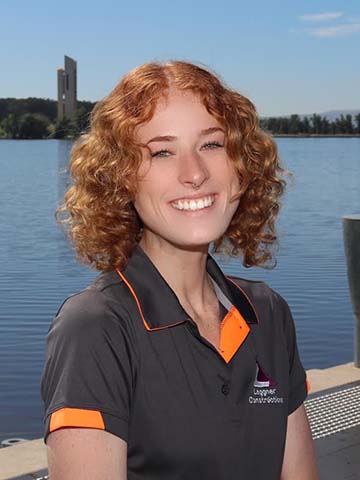 Jacinta Laggner
Administration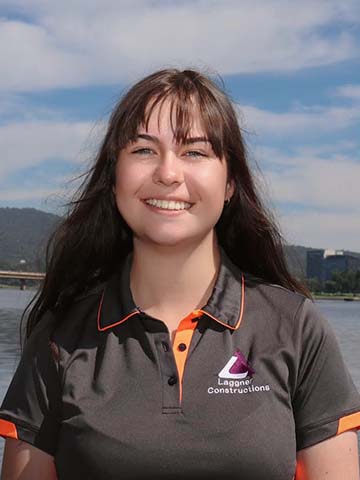 Alyssa Laggner
Administration
OUR GALLERY
What we're doing on instagram